Menopause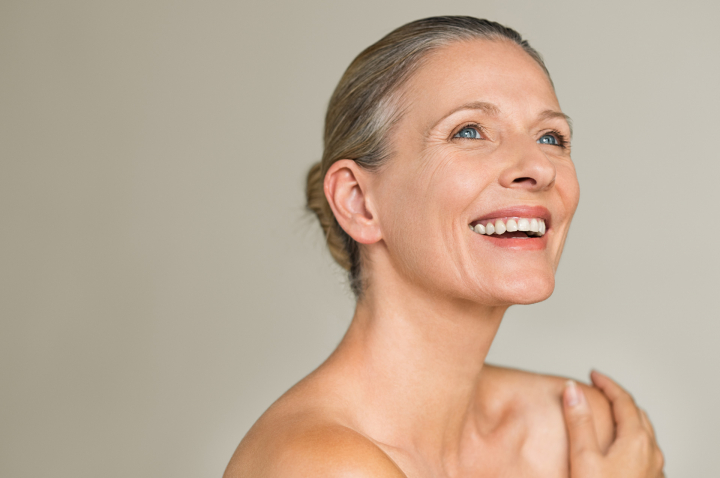 A SMOOTH JOURNEY THROUGH MENOPAUSE
The effects of menopause may vary for each individual, but in general, the reduction in feminine hormones linked to menopause can affect the skin, genital mucosa, and hair and nails.
Skin aging due to reduced hormone levels is similar to chronological aging. It can cause dryness and thinning of the skin and a loss of radiance. These can also be accompanied by androgenic hair loss and hair that is thinner, duller and brittle, along with weakened nails.
Genitourinary syndrome of menopause (GSM) encompasses three types of symptoms: sexual, urinary and vulvovaginal. Genital dryness can be particularly disrupting to day-to-day life for women and may entail pain, burning, irritation, pruritus, and more.
Ozalys offers a premium hygiene and care range that protects and cares for women in a completely safe way.
With its blend of high-quality active ingredients, the Ozalys range is safe and effective, while also stimulating the senses to make the products a pleasure to use.
MAIN CHANGES IN SKIN, MUCOUS MEMBRANES, HAIR AND NAILS LINKED TO MENOPAUSE :
Dry skin
Itchy skin
Hair loss, hair that is dry, thin, brittle and dull
Loss of radiance, acne
Genital dryness
Fragile, brittle, dry and cracked nails
Dry mouth
Taking good care of yourself is essential to self-confidence
Our tailor-made recommendations