A unique, innovative formulation charter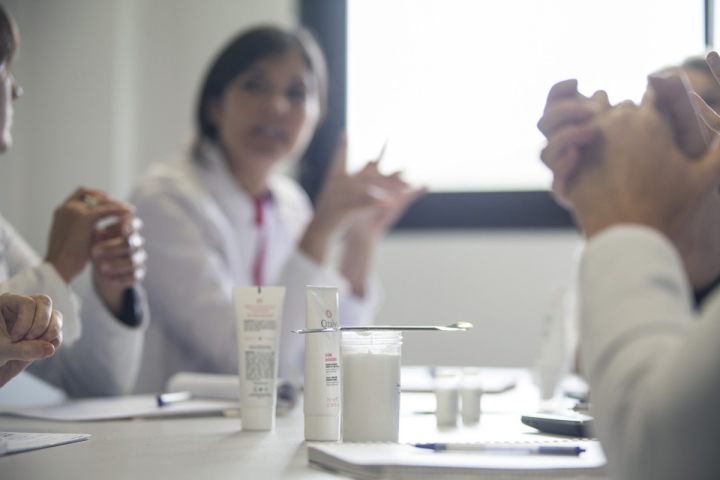 A PIONEERING RESEARCH LAB
Our Research and Development laboratory has been approved* by the French Ministry of Higher Education, Research and Innovation for over 10 years. We concentrate our research efforts on finding substitutes for ingredients that may be dangerous for health or hormone disruptors.
PROTECTING WOMEN AT CRITICAL TIMES
Laboratoire Ozalys aims to contributes to the well-being of women during some of the most challenging periods of their lives.
Our formulation charter excludes photosensitising ingredients, aluminium derivatives, UV filters, parabens, silicones and sulphates. We have banished phthalates, plasticisers and heavy metals. We are also carrying out research and systematic dosage studies on interaction and transfer between packaging and contents to achieve maximum safety.
WE ARE METICULOUS WHEN IT COMES TO WOMEN'S HEALTH AND HORMONAL BALANCE
Hormonal changes during puberty, pregnancy, menopause or during an illness require gentle, protective care.
Ozalys innovates and excludes both synthetic and natural ingredients that can affect the hormonal system.